Remodeling your home's bathroom and shower area can get overwhelming. There's almost an endless selection of materials and components you can use in your brand-new design. We compiled this introduction to shower door enclosure system's video series specifically for this purpose. We know, and understand that getting what you want in a bathroom remodel starts with knowing what's available and on the market. Join BJ, one of the owners here at A Cutting Edge Glass & Mirror as he introduces you to the different types of shower door enclosure systems on the market. We guarantee that you'll learn a lot through these information video segments. After you're finished watching, we recommend giving us a call to schedule an on-site consultation.
A Cutting Edge Glass & Mirror has become one of leaders in the local residential & commercial glass industry by providing reliable information and stellar customer service. We're proud of our reputation as the "go to" glass company here in Las Vegas, Nevada. But don't take our word for it, see what people are saying about us on Yelp. View our Yelp reviews here.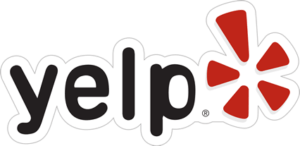 Introduction to Frameless Shower Door Enclosure Systems
A Cutting Edge Glass & Mirror is your expert authority online when it comes to both residential & commercial glass concepts. With decades of glass experience and understanding. In this video segment, you'll see BJ explain the differences between the various types of frameless shower door enclosure systems. He will also educate the homeowners on a few important pre-shower installation concepts. Helping you to understand what you should be mindful of before calling your local glass professional. Here at A Cutting Edge Glass & Mirror we install all types of custom glass & glass shower door enclosure systems. If you're a local here in Las Vegas, Nevada and are in need of a glass professional, feel free to give us a call to schedule an onsite consultation – (702) 643-9785.
Glass Shower Door Enclosure Care, Maintenance, and Cleaning Recommendations
Your brand new glass shower door enclosure looks amazing right after installation, but how will it look in 3 months, 9 months or even 3 years down the road? This section focuses on the guidelines and recommendations for long term cleaning and maintenance of your brand new shower door enclosure. Our tips are quick and simple and if followed correctly will guarantee a long and beautiful life span for your new shower/tub door installation.
Maintaining Your New Tub or Shower Door Enclosure
For the optimal results when maintaining your new glass door enclosure, we recommend using a squeegee to remove any water that remains on the glass surface. You can also use a clean dry cloth in place of the squeegee. In our experience the squeegee method is quicker and easier. This will help to reduce water spots and hard water build-up from normal shower use.
You will also want to make sure your shower has adequate ventilation; this is especially true for steam shower systems. This will allow for the release of humidity from the shower or bath enclosure.
It's always ideal to make sure the glass shower door surface is clean of any kind of mold, mildew, dust, or contaminants. Regular cleaning is recommended. Do not use abrasive or acid-based cleaning supplies on your new glass shower door enclosure. There are extremely powerful cleaning agents on the market today that will damage your metal components or glass enclosure. Please be aware and always read the labels before using. It's always appropriate to use the proper cleaning solutions when cleaning your new shower door. Please be aware that these products may not scar immediately, but may over time. We recommend using clear vinegar. You'll want to apply it with a large non-abrasive (soft) sponge. Then squeegee it off. There are many products on the market today that are specifically designed for cleaning your glass shower door enclosure.
Introduction to Stik Stall and Designer Shower Door Enclosures
Understanding what's available and on the market, is part of getting exactly what you want in your bathroom remodel or upgrade. Helping you to achieve this goal is why we're here. A Cutting Edge Glass and Mirror is your source for all types of custom shower door enclosure systems. In this webisode BJ takes you through some of the core concepts and design styles you'll be able to choose from when considering a new shower enclosure system. This episode focuses in on Stik Stall and designer glass doors.
When it comes to glass, your options are as broad as the horizon. We have custom colors, styles, textures and tints that are sure to tickle your fancy. We pride ourselves on providing you with a premium product and outstanding customer service. Give us a call today to speak with one of our residential glass professionals. Who knows, you just might speak with one of the owners.